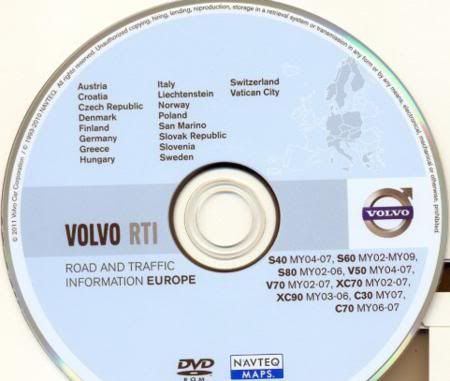 Volvo

RTI - 2011.1 - Europe (MMM/

P2001

) - Disk 1 | 7.13 GB

System RTI (MMM/

P2001

) - DVD

Part number 31326246 (DVD) / 31337703 (MapCare)

Map Updates include millions of changes, not just road geometry, but also up to 260 attributes and Points of Interest (POIs). Not all of them are visible to the consumer but have an impact on the driving experience. Benefit from new motorway sections and bypasses, street names, new roundabouts, turning restrictions, and much more.